USB Charging Port Repair Services on Cell Phones
RockIT Repairs offers usb port repair services on all models of cell phones. If your cell phone is having issues with not charging at all or you have to wiggle your cord and stand on your head then we can help. We offer a 90 day warranty on all of our usb charging port repairs. Below is a list of popular charging port repair services that we offer at RockIT Repairs.
Top 5 Cell Phone USB Port Repairs
iPhone 5 Charging Port
Note 2 USB Charging Port
Samsung Galaxy S5 Micro USB Port Repair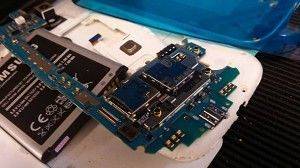 Our USB Port Repair Video With Over 150,000 views!