Instructions For Nationwide Cell Phone and Tablet Repair Service
Sending us your phone is as  EASY AS 1-2-3
"Over 20,000 Phones Repaired Across The U.S.A.!"


Call us at 540-412-8824 if you need a instant price or if you want to make sure that we have the part in stock. We carry many Apple, Samsung, LG and other manufacturers repair parts in stock.
STEP 1.  Please fill out this form and print out a copy and include it inside the package that you will be shipping.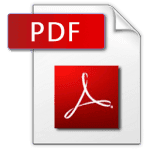 STEP 2. Now package your phone, tablet or laptop tightly with bubble wrap and secure it in the box so that it can not move around.
STEP 3. Ship the device to our repair office at
                    RockIT Repairs
                    1319 lafayette Blvd.
                    Fredericksburg, Va 22401
Our tech will call you upon acceptance of the package and we will generally repair and ship the device back out within 24 hours. NOW THATS ROCKIT FAST!