RockIT Repairs provides laptop repair services in Fredericksburg, Va. We can replace cracked/bad LCDs, diagnose and repair battery and laptop charging issues, and we perform laptop virus removal, laptop memory and hard drive upgrades and more!
We work on ALL make and models of laptops such as Acer, Gateway, Apple, ASUS, Dell, Alienware, HP, Lenovo, Samsung and Toshiba.
Call us today at 540-412-8824
RockIT Repairs Video: Who We Are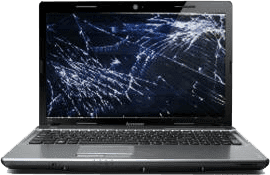 Give us a call today at (540) 412-8824, or just drop by our Fredericksburg location at 1319 Lafayette Blvd. You'll find us in the same shopping center as Penn-Mar Floors and Mid-Atlantic Fasteners, right between the Fredericksburg Battlefield and the Pohanka Collision Center, near the intersection of Lafayette Blvd. and the Blue and Gray Parkway.