It Can Happen Anywhere, Anytime…Cell Phone Repair Shops are here to help.
You're walking on the street, iPhone 8 in hand, checking messages, when suddenly, someone rushes by from behind and accidentally hits your elbow. The world stops for a few seconds as you stare at your iPhone with the display flat on the concrete floor. You pick it up, sighing in dismay as you see the screen, cracked like parched land.
So, you go home and think about getting it repaired. You turn on your computer and look up how to repair a cracked display. To your surprise, you read in a forum that some iPhone patrons chose to have their iPhones repaired at shops other than the very company that made it. You ask yourself, "Why?"
Well, here are a couple of reasons why people are repairing their old iPhones at phone repair shops.
Don't Get Your iPhone Repaired at Apple
First of all, the Apple company has always been a premium brand. From their iPods to the early iPhones, all the way to their MacBooks, Apple has had a demanding price tag slapped on all their products. The same applies to their services. Tons of Apple patrons online have expressed their grief and dissatisfaction with repair services of Apple for many reasons.
One reason is the lack of proper customer service. A patron said that she had been passed around three different employees before she met with the technician that would repair her phone. Mind you, each turnover didn't happen in a minute or ten.
Another reason some patrons choose to have iPhones repaired at other shops would be the price of repairs. Apple repairs can cost up to an amount that could let you buy the iPhone you intend to send for repair.
A Little Trust Goes A Long Way
"If repairs with Apple are as expensive as another iPhone, why not just replace it with a new iPhone?" Well, the thing is, this isn't the most cost-effective way to solve your problem. Replacement isn't the last resort you should fall back on. After all, you don't need to fix the whole thing.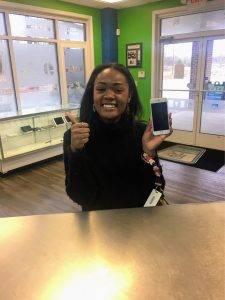 Paying to repair a part surely shouldn't cost you the same amount as the phone when you bought it. With a little trust, and enough research and testimonies, you can find a good phone repair shop. Smartphone parts are very much available in the market; that also means iPhone parts. You only need to exert some effort on your part, and surely, your wallet will thank you for it.
Anyone Can Do It
The most cost-efficient way to go about it is something that you might not realize at first, given the perceived complexity of repairing technology. There are DIY guides in the internet to fixing some damaged parts such as the display, or the speakers. However, be cautious and read the instructions at least twice to avoid messing up. Once again, the parts for iPhone are out in the market, so do some research to get your hands on quality repair parts.
Now, you might be thinking, "I might screw this up. I should just bring this to a professional." That's understandable, but the very fact that with a bit of studying, even you can repair your own phone, what more when you place your iPhone for repair in the hands of a person who has been repairing phones for a living?
Think Twice
So, the next time your iPhone needs repairing, always remember that the obvious choice isn't always the best. Just because its Apple's property they are the only ones capable of fixing it.
There are other options that you should keep it in mind. One is the cheaper option to have it repaired at phone repair shops. Another is to repair it by using a DIY guide. However, if you aren't confident with your tech-saving skills, you can rest assured that if even you can do it, given enough time to learn the tricks of the trade, then surely technicians aside from Apple's will be able to do an excellent job in bring your iPhone back to its former glory.