Google has recently come out with FRP, also known as Factory Reset Protection which is a new security feature that Google has developed and put on many Android devices from Manufacturers like Samsung, HTC, Motorola, Sony and more. This feature is only on devices that are currently running Android OS 5.1 or greater. This feature will allow you to stop other people from using your device after it was factory reset, however many have been locked out and are looking to bypass the factory reset protection to get back in their phone. For example if your phone was stolen and you had FRP on the device and the device was reset, just like Apple you will not be able to use the device until the original Google account login information has been entered correctly into the phone. If you need to know how to install Factory Reset Protection on your device follow this link.
If you have forgotten your username or password information after resetting your cell phone and you previously has the device Factory Reset Protected. do not worry. At RockIT Repairs we offer a solution for repairing your FRP locked Android device the same day. The FRP removal service is $55 and is a same day service. We also offer mail in cell phone repairs if you would like to send us your device for FRP removal. Mail in customers will receive the same day services as our walk-in customers and generally the device can be shipped back out within 24 hours of receiving with free USPS priority return shipping. Call us at 540-412-8824 if you have any questions regarding the Factory Reset Protection removal services that we offer.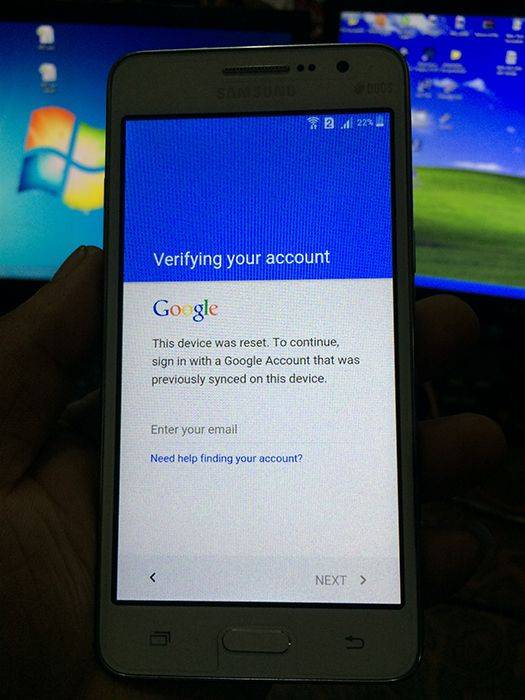 The phone above is a Samsung Galaxy Duos that had Googles FRP on the phone. It was removed in less than an hour for the customer at RockIT Repairs.
Summary
Reviewer
Review Date
Reviewed Item
Author Rating