Is your iPad mini charging port not working? We are here to help solve your problem! As a repair shop that replaces over 1,000 ipad mini screens and other various replacement parts a year, we have seen first hand our fair share of charging port issues with the ipad mini. Most ipad charging port problems are due to using cheap non apple certified charging cables that put out the wrong voltage and end up frying your port. Although it seems like a great deal when you get yourself a $5 lightning cable from Five Below, it's really not in your best interest long term.
The charging port on an iPad mini is actually soldered to the board and requires the proper soldering and rework equipment to remove and replace the part. Utilizing a microscope is a necessity when replacing the charging port as the pads/traces that hold the flex cable to the logic board are extremely hard to see with the naked eye. We do not recommend attempting this repair unless you are comfortable with micro soldering.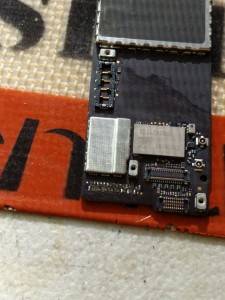 At RockIT Repairs we do offer a ipad mini charging port replacement service and turnaround is generally 24-48 hours for mail in customers and same day for walk-ins at our locations.
iPad Mini Models We Fix: (Charging Port Replacement Service)
(Model numbers are located on the back of the device near the bottom) 
IPAD MINI (Original Version)
IPAD MINI 2

A1489
A1490
A1491  (LTE Model)
The cost to replace the charging port on the above models is $99 and that includes return shipping via USPS priority at no extra cost to you. If you have any questions about our ipad mini charging port repair services, please call us at 540-412-8824. We are open Mon-Sat (10-7pm) and Sun (12-5pm).