The New Apple TV 2015
We have already got a glimpse of what future televisions might be like with Samsung's historic Smart TV series. In short, they contain everything from voice recognition to remote motion control, along with a brimming app store and an internet connection. Another trait we have observed amongst people who like to keep their TVs smart is the purchase of TV set-top boxes. Advanced set-top boxes can integrate a lot of features into your ordinary LED TV, without the need to opt for a costlier option like Samsung Smart TV. These features include internet connectivity, Bluetooth, an app store, a gaming system, live internet streaming and much more.
Buffs like Amazon and Roku are already all over the TV set-top box market with their advanced set of internet-integrated set-top boxes. With reasonable prices and live TV streaming, they really seem like an irresistible buy. Apple entered the market for TV set-top boxes in 2012, when it released its very first Apple TV. Apple then described its inclination to set-top boxes as a "pure hobby".
The Apple TV 2012 came with dimensions of 3.9 x 0.9 x 3.9 inches, weighed 0.6 pounds and had a maximum resolution of 720p and 1080p. They were packed with an Apple A5 Processor and 512 MB of RAM, together with the iOS 5 Operating System. They had the usual Wi-Fi connectivity and HDMI, USB and optical ports for connectivity, along with Bluetooth 4.0. The Apple TVs didn't come with either motion control or voice recognition; not to mention no TV app store. They had a mere 8 GB of internal storage. With this set of features, your TV would be more like a glorified low-end smartphone with a big screen. But thankfully, Apple has shifted its consciousness to the right direction, evolving the Apple TV from mere hobby to a prospective business.
A few hours ago, Apple made an official announcement, where it introduced, among other products, the Apple TV 2015. With an Apple A8 processor, 2 GB of RAM, 32 GB / 64 GB internal storage and Apple's brand new TV OS, the device is priced at $149 / $199 for the 32 GB / 64 GB models. The new Apple TV comes preinstalled with the Apple TV OS, which brings with itself the brand new Apple TV Store, which has an unlimited collection of free and paid apps and games. The Apple TV 2015 is your perfect replacement for a Smart TV, a home theatre and a gaming console. It has dimensions of 3.9 x 1.3 x 3.9 inches and weighs 0.94 pounds.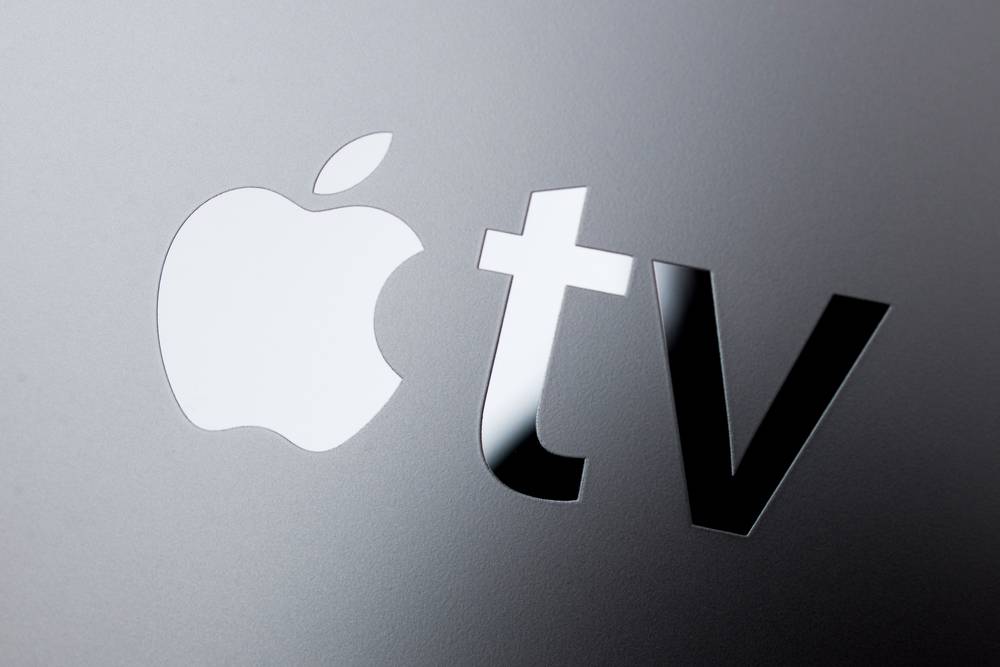 The look and feel of the set-top box are virtually same, though it's a bit taller than the last version. What is new is the interface, as well as the completely remodeled remote. Although it has no off button, the remote comes with a touchpad, a microphone mounted at the top for Siri and a few buttons.
"We believe the future of television is apps" -Apple CEO Tim Cook at the Apple TV Launch Event.
Features & Specs of the Apple TV 2015:
The sleek new Apple tvOS.
An inbuilt app store with thousands of choices. You will be able to use all your favorite TYV apps such as Netflix and Hulu, while still taking advantage of the many apps and games available at iTunes.
Full-fledged gaming options to replace your Xbox now! Use your iPhone or gaming joystick to run high-end games on the big screen.
Bluetooth and Wi-Fi connectivity. HDMI and USB ports for ease.
32 GB / 64 GB of internal storage.
Apple A8 processor with 2 GB of RAM.
If you are looking to modernize your TV set without investing in a hefty $1000, try the new Apple TV 2015. Let us know what you think about it in your comments!