If Your Kindle Won't Charge, You have come to the RIGHT place!
Price Update: 
Kindle Fire Original 7″ Charging Port – $59.99
Kindle Fire HD Charging Port 8.9″ or 7″- $69.99
Kindle Fire HDX Charging Port 7″ – $79.99
Kindle Fire HDX Charging Port 8.9″ – $89.99
Need immediate repair services, just visit our mail in repair page. This original D01400 kindle charging port repair is only $59.99 and we can have your kindle fire charging port repaired and shipped back out to you within 24 hours. Price includes FREE 2 day priority shipping via USPS with tracking. Call 540-412-8824 if you have any questions. We are open 7 days a week! We have repaired over 1000 kindle charging ports to date! Let us fix yours today!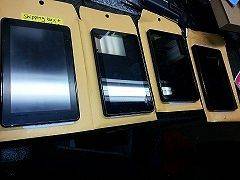 Don't try this repair yourself unless you are skilled in micro soldering on charging ports. This is an advanced repair.

Kindle Fire Charging Port Repair Under Microscope by RockITRepairs
The answer to this common Kindle fire charging port problem can be found in the hands of our experienced, competent techs
It has become an all too common occurrence for Kindle owners- they plug their tablet in, allow plenty of time for a full recharge, yet return to find that their Kindle is still suffering from a dead or dying battery. They might try some of the simpler troubleshooting tips (i.e. hold power button down for 30, then plug into charger to reset; clean port with 99% alcohol); a few may get lucky and discover a charging "sweet spot", found by wiggling the USB cable into the charging port at exactly the right angle, but at that point, their Kindle's battery is living on borrowed time. Eventually, the Kindle won't charge at all, and the charging port has bcome noticeably loose.
Why would this happen to a perfectly functioning tablet that isn't even two years old?
The Kindle Charging Port Repair Defect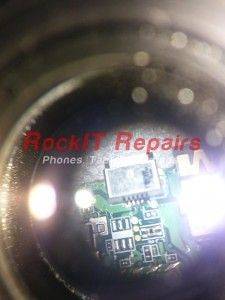 If any of this sounds familiar, then it sounds as though your Kindle has been exhibiting the symptoms indicative of the Kindle Charging Port Defect, This surprisingly common problem is caused by an improperly soldered connection on the motherboard, and it seems to affect the Kindle Fire more frequently than the rest of the Kindle family.
This problem is so widespred that it was estimated (because Amazon doesn't release exact figures) that between 12.5% – 13.3% of the tablets sold in one sales quarter would end up being returned due to customer dissatisfaction ( http://tech.fortune.cnn.com/2011/12/03/how-many-kindle-fires-are-being-returned-to-amazon/ ).
Those folks able to return theirs for a free, brand-new replacement are fortunate, but few. The defect tends to show up following the expiration of the warranty, at around 1 1/2 years of age. Apparently, Amazon has done nothing to make this right, as people are posting about it today on the Amazon Kindle forums  (http://www.amazon.com/gp/help/customer/forums/kindleqna/ref=kindle_help_forum_tft_tp?ie=UTF8&cdForum=Fx1GLDPZMNR1X53&cdThread=Tx3JNOLES8Q4BCQ).
RockIT Repairs Has Got You Covered When Your Kindle Won't Charge
Our top-notch techs have the ability to cure charging port defects and damages that your Kindle may be suffering from, no matter which model you have! We can repair or replace the charging port, LCD, screen, and more on any Kindle, including Kindle Fire HD 7″, 8.9″, and 8.9″ 4G, both the 1st and 2nd generations of Kindle Fire, Kindle Paperwhite, Kindle Touch, Kindle Keyboard, Kindle DX, and  the 1st and 2nd generations of the original Kindle.
*Updated 2/3/14 – We have been seeing a lot of Kindle Fire HD charging ports in need of repair. We do repair the Kindle Fire HD and it is the same price as the Kindle Fire.
If your Kindle is not charging, give us a call at (540) 412-8824!
Here are some image of kindle fires being worked on at our shop: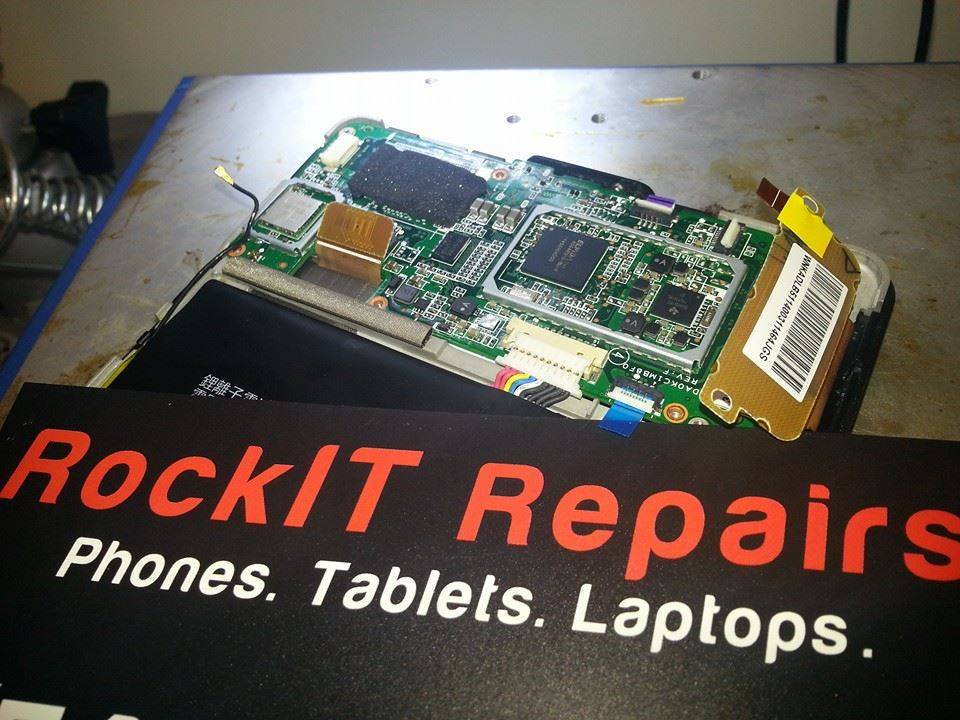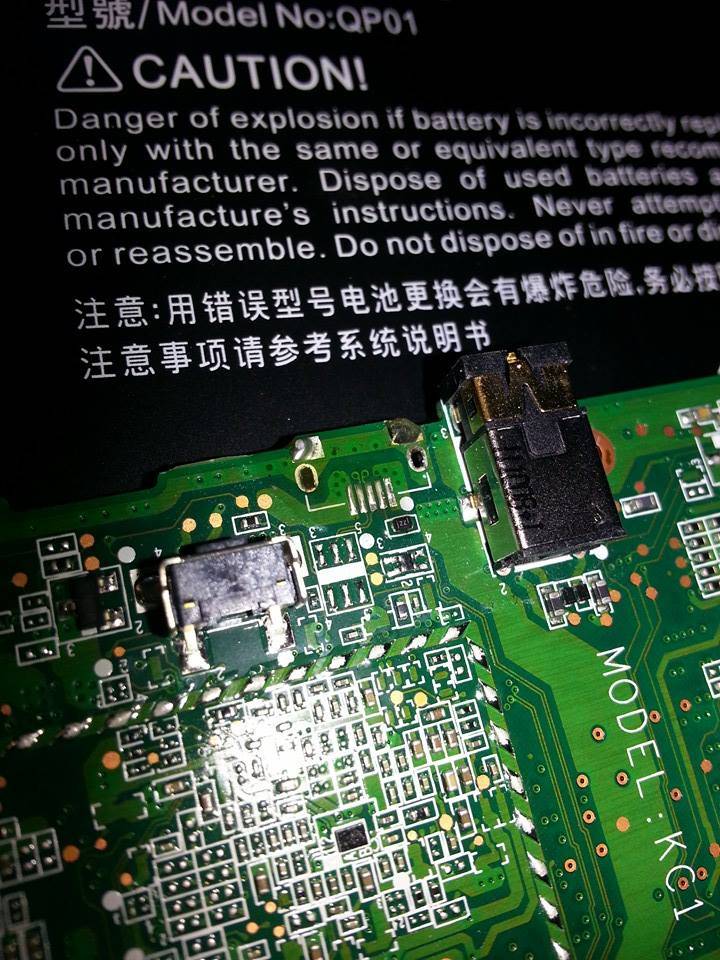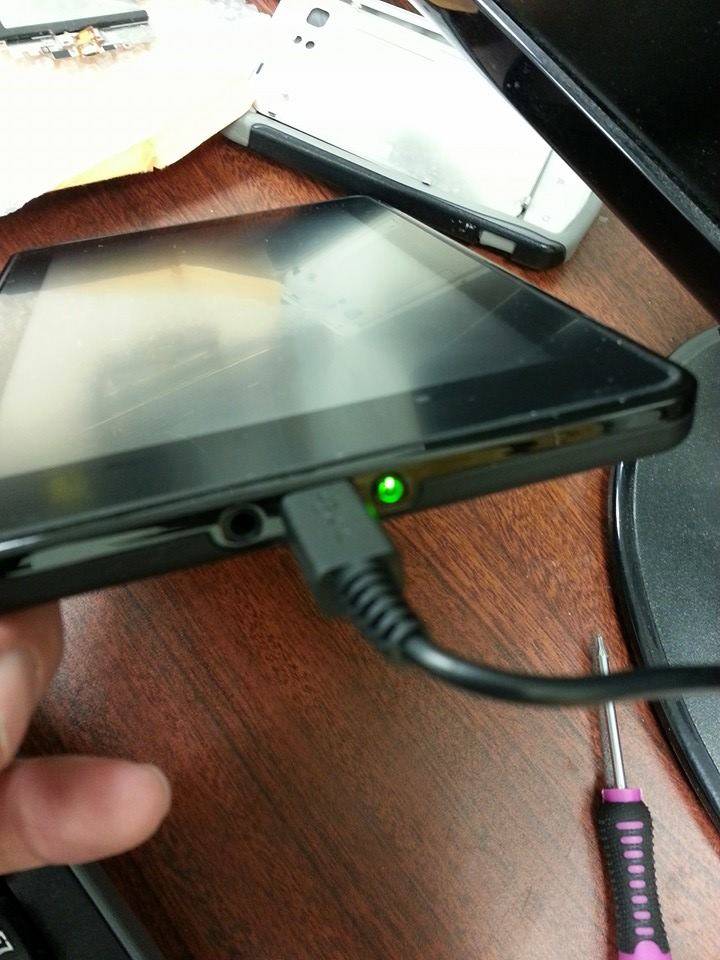 Summary
Reviewer
Review Date
Reviewed Item
Author Rating