Does your iPhone 5C have a cracked front glass screen and is in need of a front glass replacement screen or lcd replacement? Do you need a iPhone 5C glass repaired or lcd replaced? RockIT Repairs has been fixing screens on iPhone 5C's and other devices for quite some time and we have a serious reputation for quality & customer service. We offer 24 hour mail in repair services or you can visit us locally at on our repair shops. We normally can repair and ship your iPhone 5c the same day we receive! You can mail us your phone or visit us locally at our brick and mortar location.
Top 5 Reasons For A Cracked Front Glass Screen On An iPhone 5C:
Dropped your iPhone 5C and cracked the glass

Sat on your iPhone5C and the front glass was crushed

My iPhone 5C fell off the top of  my car and the screen broke.
iPhone 5C fell off my lap when getting out of the car and shattered.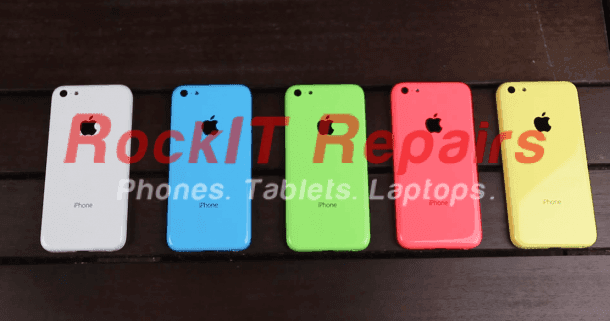 iPhone 5C Users Experience Other Issues
iPhone 5C Sensor Issues: 

http://macdailynews.com/2013/10/07/sensorgate-apple-iphone-5c-also-exhibiting-sensor-issues-too/

iPhone 5C Problems: 

http://www.youtube.com/watch?v=VzNVX_nRoFw
Blue iPhone 5C Being Repaired at RockIT Repairs