Does your Samsung Galaxy Note III 3 have a cracked screen? Need a Galaxy Note 3 glass only repair? RockIT Repairs specializes in glass only repairs on Note III phones along with other Galaxy models..
When the highly anticipated Samsung Galaxy Note 3 hit the smartphone scene a couple of months back, it was amid flurries of glowing reviews raving about the speed and performance its powerful 2.3GHz Qualcomm Snapdragon 800 quad-core CPU is capable of. The Note 3 packed heavily for this trip, bringing 3GB of internal RAM along for the ride, yet somehow manages to be even thinner and lighter than the Note 2. The new Multi Window feature allows users to have more than a single viewing pane (which means no more switching back and forth between windows to enter information from one to the other!), and it still functions like a champ.  The Samsung Galaxy Note 3 also introduced Air Command, software designed to further expand upon the S Pen's features and functionality. Now, an address or phone number scribbled in a note can be mapped out or called right from within the note itself. The Note 3's main camera has 13MP, while its front-facing "selfie" camera has 2MP, and it's loaded with features and shooting modes for both the camera and the camcorder.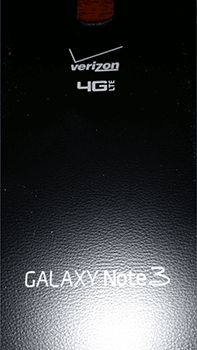 Having made the rounds for a few months now, reviewers consistently substantiate that the Note 3 not only upholds Samsung's legacy of furnishing big, beautiful displays to showcase their bright, bold colors and crisp, clear images, but in fact builds upon it, furnishing the Note 3 with a magnificent 5.7 inch, high-resolution display, capable of presenting a pixel density of an extraordinary 386 ppi.
Unfortunately, the day-to-day life of the average smartphone is fraught with danger, and RockIT Repairs has already fixed 100's of Galaxy Note 3's with shattered glass. Using our Note 3 Glass Replacement Service,  we're often able to provide same-day turnaround on the repair. However, replacing the glass on the Note 3 is delicate, painstakingly tedious work, and the repair itself can take upwards of three hours. If you want to call ahead and get an estimated wait time before heading over, you can reach us at (540) 412-8824.
During the Note 3 Glass Replacement, your cracked and broken Note 3 glass will be very carefully separated from the underlying LCD. The LCD is what actually displays all the images and text on your phone, and that repair can cost two to three times as much as a Note 3 Glass-Only Replacement. Once the cracked Note 3 glass is separated  from the LCD, we can re-adhere the new glass to the LCD in one of two ways; we can apply special double-sided tape around the edges of the glass and the LCD, which bonds them together around the edges, but leaves a slight air gap between them, which can make them slightly more susceptible to breaking again, and may allow dirt and dust particles, over time, to make their way between the Note 3 glass and LCD; or we can use Liquid Optical Crystal Adhesive (or LOCA, for short) to bond  the glass and LCD. Using LOCA on the Note 3 glass replacement will allow you to leave with a phone that looks brand-new, (the process we use is nearly identical to the manufacturers, albeit on a much smaller scale), and with a price tag of $139.99 for the repair using LOCA and $99.99 for the double-sided tape repair, there's just no reason to suffer with your beautiful Note 3's cracked screen any longer!
Call RockIT Repairs at (540) 412-8824 today if you are in need of Samsung Galaxy Note 3 glass replacement. Why walk around with a shattered Note 3 screen when we can fix it for you today?