Kindle Fire Repair
Amazon Kindle Fires are extremely handy devices. Kindle Fire owners can read books, watch shows and movies, surf the web, go on their social media accounts, use apps, and more, all from their Kindle Fires. There is even a Kindle Fire option that is available now for just $50.
All of these factors have helped propel Amazon forward in the tablet market. Amazon is selling millions of these tablets per year. In fact, in the first quarter of 2016 alone, Amazon sold 2.2 million Kindle Fires! However, despite the immense popularity of Kindle, these tablets still frequently experience issues and problems. Here are some of the top Kindle Fire Problems.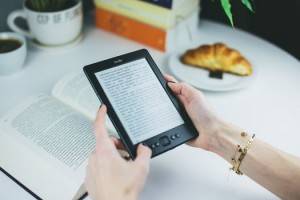 App consistently refuses to load
If you are one of the 50 percent of online shoppers who uses the Amazon app, or if you use other apps on your Kindle Fire, it can be extremely frustrating if your apps won't load. There could be a number of different reasons why this is happening. However, there are also a few basic solutions that might work for your device.
One very simple thing you could try is uninstalling the app, turning off your device, restarting it, and then re-downloading the app. This may resolve this issue. Another thing that you could try is clearing the cashe. To do this, go to settings – Apps and Games – Manage All Applications. Once you are there, find the app that won't load click on it, then click, Clear Cache.
Device won't start at all
This is yet another highly inconvenient and annoying issue that commonly occurs with the Kindle Fire. This too can prevent you from properly using your device. Here are some possible solutions for this issue.
The first thing that you should try is holding down the power button for 20 seconds. This will shut it down. Then press power again to see if the issue was fixed, and the device turns on again. This problem could also be caused by very little or no battery power. So shut down the device by hold the power button for 20 seconds. Then plug in the tablet, let it charge and try again. This could solve the issue.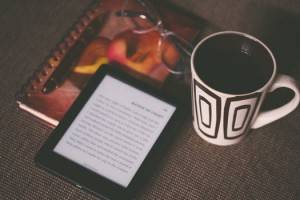 Device keeps shutting down
In addition to your device not turning on, if it keeps shutting down at random times, then this can also be a major problem. After all, how are you supposed to read the new book you just downloaded, or get caught up on Game of Thrones if your Kindle Fire keeps shutting down? Amazon is also spending $3 billion a year on video content. So it is important for both the company and for you that this content works!
This also could be caused by having low battery, so check that first. If that does not solve the problem, then reset the device by holding the power button down for twenty seconds, then press it again. If this also doesn't work, then there might be an overheating issue. Remove the case, turn the tablet off for a little while and then try it again when it has cooled down. This could solve the problem.
Getting Your Kindle Fire Repaired
If you are having these issues with your Kindle Fire, or other ones, and you just can't fix them yourself, then getting them professionally repaired is a great option. RockIt Repairs does Kindle Fire repairs. They can fix a wide range of Kindle Fire issues, and make your Kindle Fire work just like it did when you first bought it.
Getting your Kindle Fire repaired can be significantly less expensive than replacing it. Therefore, it many cases it makes good financial sense to have it repaired. Contact RockIt Repairs to get your Kindle Fire repaired today!